92,000-Visitor London Boat Show Employs Google Search Ads
Jan 23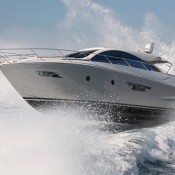 Search delivers high-intent consumers to event organizers.
"Following their use of search for live event information, 80% of consumers eventually purchase a ticket", according to the recent Lifting the Curtain on Live Events infographic published by Google.
When you combine this high intent with massive scale (billions of searches are conducted every day), you can see why the London Boat Show, which just wrapped up its 2015 edition on Sunday, and other event organizers are leveraging paid search advertising.
Here are 3 takeaways from the London Boat Show (LBS) search campaign, which we noticed while doing some online research…
– The LBS campaign ran across both desktop and mobile platforms.  Why should you care?  Mobile search is exploding. "2015 will see mobile search reach the tipping point – the stage at which the majority of spend, organic traffic and paid clicks comes from smartphones and tablets, surpassing traditional desktop/laptop search activity," according to a recent eMarketer report.  This means you need to optimize your ads, landing pages, bidding, etc. for mobile search.
– Multiple keyword variations, related searches and combinations of terms triggered the LBS ads to appear.  This type of "broad match" strategy vs. just focusing on "exact keyword matches" helps you maximize traffic by capturing user intent.  Focus on long tail queries not just the high search volume terms, and be creative with keyword selection – think outside the box!
– Different LBS ads were employed, with changes to both headline and body copy.  Ad variations can be very beneficial as different keywords have different purposes.  Align your keywords with your messaging.  For example, if someone ran a search on "xyz show ticket prices", you would want to use more aggressive messaging in your ad than if they ran a general query such as "xyz show".
Are you tapping this high intent channel in your event promotion?
Posted on January 23, 2015